VOTE TO NAME YOUR OPPORTUNITY HUB!
Help to choose the name of the former Dominican High School/Winans Academy of Performing Arts located at 9740 McKinney St., Detroit, MI 48224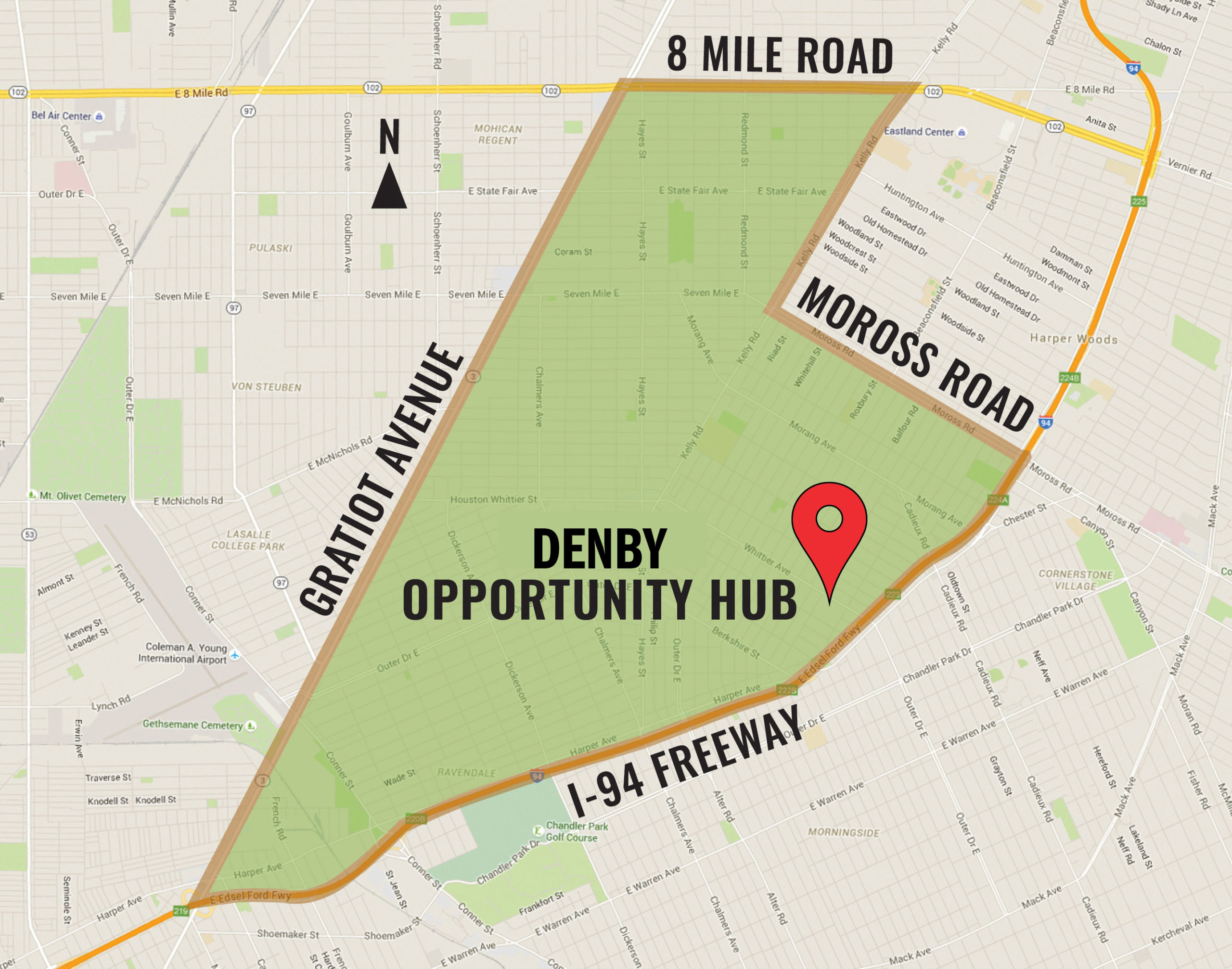 Denby Community to name this building
The Naming Task Force (consisting of local residents and students) and Life Remodeled have decided to extend the voting deadline from Thursday, November 30, 2023 to Sunday, December 31, 2023. We understand the holiday season is a busy time for everyone, and we want to ensure community members are well-informed and have ample time to participate in this important decision-making process.

We look forward to announcing the name of our new opportunity hub in the new year!
job/workforce
development
About Life Remodeled
Life Remodeled believes Detroiters have all the talent they need, but many don't have access to the opportunities they deserve.
Therefore, in partnership with the community, we repurpose vacant school buildings into one-stop hubs of opportunity where Detroiters of all ages can thrive. We fill these hubs with the best and brightest nonprofit organizations and facilitate collaboration to create far greater life transformation together than was previously possible alone.
Together, we ensure more:
1. Students perform at or above grade level in math and reading
2. Families have access to essential health and wellness services
3. Community members obtain higher paying jobs and achieve economic self-sufficiency
A tale of two zip codes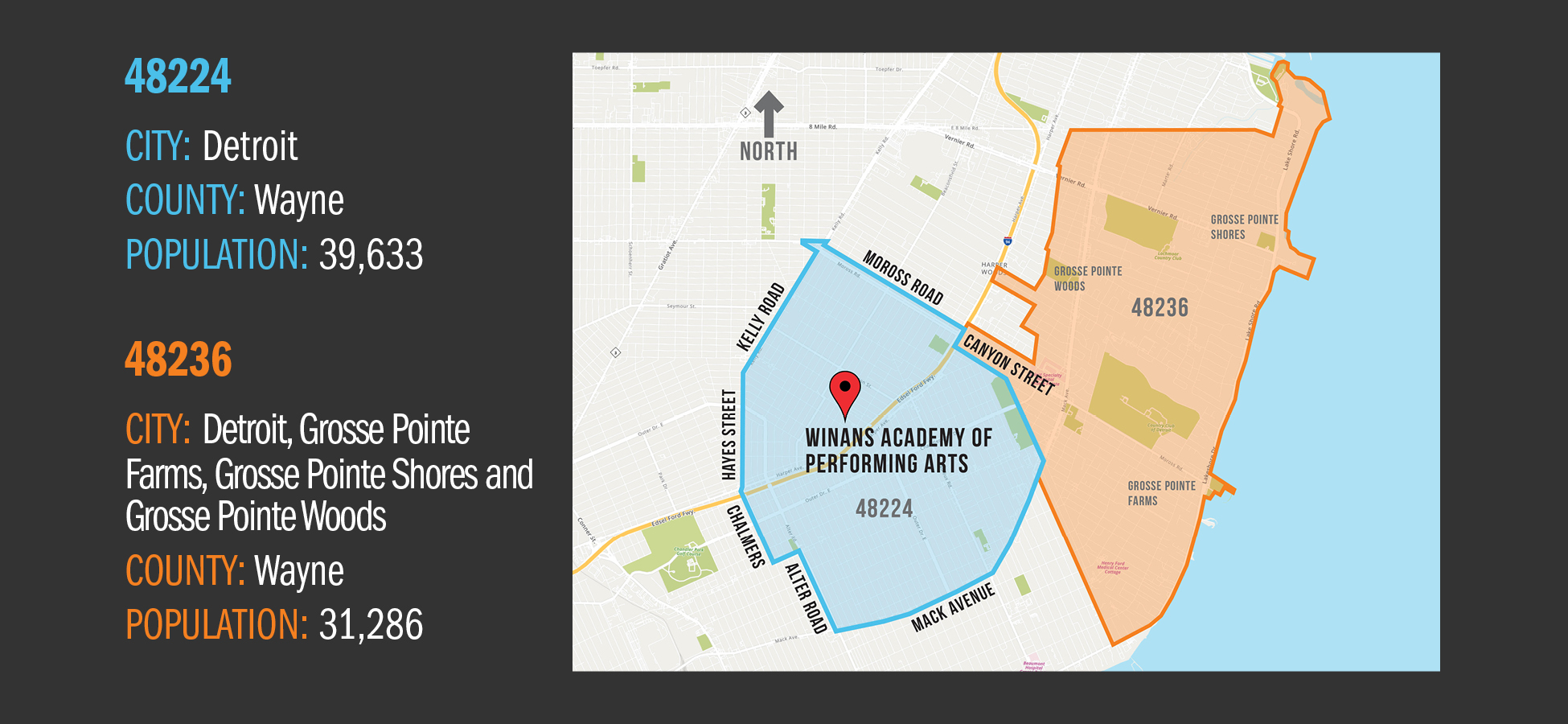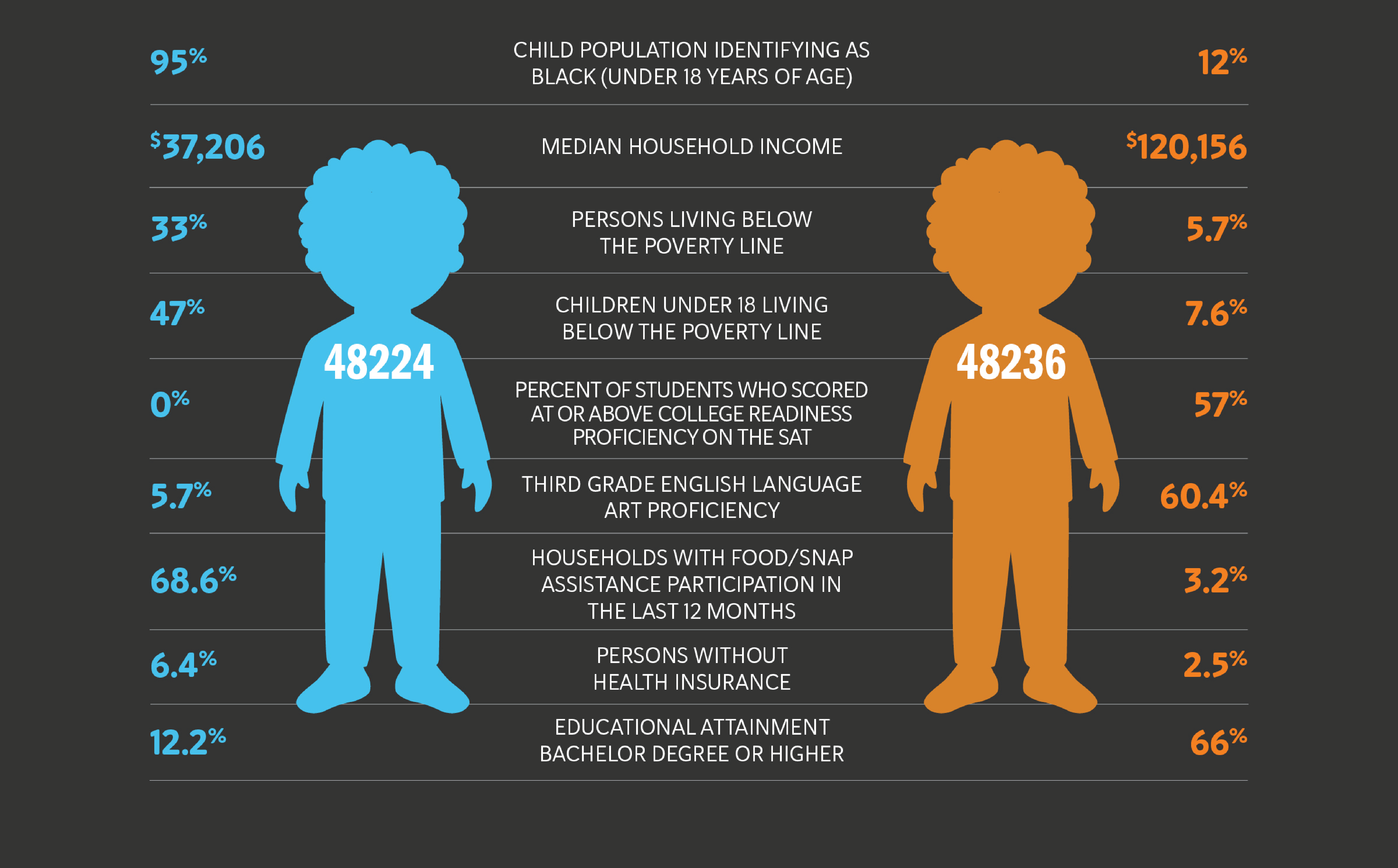 WHAT WE CAN DO TOGETHER TO HELP
SHAPE THE DENBY COMMUNITY'S FUTURE
Improve
Academic
Outcomes
Increase Access
To Health &
Wellness
Help More
Residents Achieve
Economic
Self-Sufficiency
Get involved

at the new Denby Opportunity Hub
Tour the building and share your ideas.
Consider bringing your nonprofit programming here.